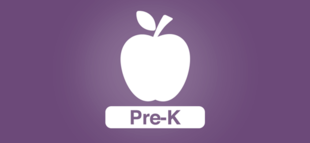 Early Childhood Nutrition: It's Fun to Be Healthy
The It's Fun to Be Healthy Teacher's Manual features 9 nutrition-based lessons (called Good Food Kids) and 10 gardening-based lesson (called Garden Kids) to be taught in the classroom. All lessons are interactive and contain engaging activities and experiments aimed at promoting healthy eating behaviors and increasing children's preferences for healthy foods. The manual also includes English and Spanish Parent Tip Sheets that complement the lessons and are intended to be sent home to encourage family involvement.
The Teacher's Manual is available for purchase at the Flaghouse online store.